Accommodation
Activities & Attractions
Bike Hire/Tours/Transport
Bike Shops & Services
Cafes/Restaurants/Bars/Food
Professional Services
Wineries & Breweries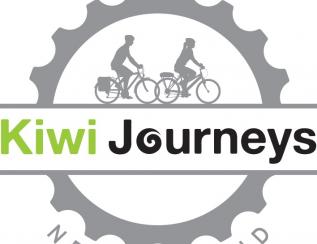 With some recent changes to the ownership of Trail Journeys Nelson, we are pleased to advise that the company has re-branded to Kiwi Journeys and has returned to family run, Nelson-based ownership and is now 100% New Zealand owned. Kiwi Journeys offer a premium service for bike hire, independent packages, supported guided tours and transport associated with Tasman's Great Taste Trail. With three convenient rental locations, Nelson (beside the I-site), Mapua Wharf & Kaiteriteri we offer day and multi day adventures you will remember forever.  From specifically designed hybrid comfort bikes to mountain bikes and high end E bikes. Our full range of rental equipment is ideal for the whole family.
Specialising in
Itinerary planning & booking service

Independent & and guided tours

Luggage transfers

Accommodation & activity bookings

Transport

On Trail support

One way hires

Mapua Ferry service.
Established in 1987, Village Cycles is a business built on a genuine passion for cycling - from youngsters on their first bike through to top competitive cyclists.  We have an extensive range of top brands for all ages and capabilities and pride ourselves on our knowledge and the services we offer.
Located on Queen Street, near the main traffic lights and less than 500m from the Cycle Trail, you will find Village cycles with its rustic exterior.  There is plenty of parking both at the front and rear of the shop.
Village cycles has strong ties to the local cycling community and is the assembly place for a number of bunch rides.  There is always a buzz about the place with people coming and going and stuff going on.
We are open 6 days a wekk so come on in and have a look around!